J. Keith Gilless, Chair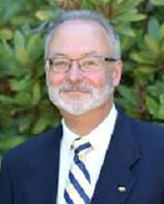 Public Member , Expiration 1/15/2024
J. Keith Gilless, San Francisco. He is the Dean Emeritus of UC Berkeley's Rausser College of Natural Resources, and a Professor Emeritus of Forest Economics. He received a BS degree forestry from Michigan State University and a joint PhD forestry and agricultural economics from the University of Wisconsin, Madison. At Berkeley, his  research program focused on wildland fire protection planning, forest management decision making, regional economic analysis, and modeling markets for forest products. Gilless was first appointed to the Board in 2011, and appointed chair in 2013.
Mike Jani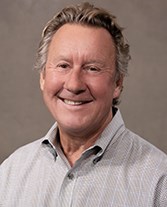 Forest Products, Expiration 1/15/2023

Mike Jani, Santa Cruz. Jani works as a Senior Advisor for Mendocino and Humboldt Redwood Companies. Collectively the timberlands consist of approximately 440,000 acres of redwood and Douglas-fir Forest Stewardship Council® (FSC®) certified forestlands located along the north coast of California. Prior to joining Mendocino Redwood Company in 1999, Mike worked for Big Creek Lumber Company in Santa Cruz County, California for 24 years where he held a number of positions, including Chief Forester. Big Creek Lumber was the first company in California's redwood region to be certified under the Forest Stewardship Council's program. During that time he also was on the Board and served a term as President of the Santa Cruz County Farm Bureau. In 2008, Mendocino Redwood Company acquired Humboldt Redwood Company (formerly Pacific Lumber Company) and Mike became President of the new company and Chief Forester of both companies. Additionally, Mike is an FSC certified Professional Resource Manager which allows him to engage with several non-industrial forest landowners and bring their lands into the FSC program.
Rich Wade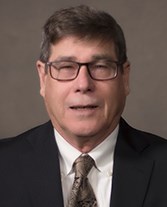 Forest Products, Expiration 1/15/2024

Richard Wade, Pollock Pines. He has held multiple positions at Sierra Pacific Industries since 1995, including district manager and district forester. He was a forester at the Cal Oak Lumber Company from 1983 to 1995 and at James Nicklos and Associates from 1980 to 1983. Wade was a harvest inspector for the U.S. Forest Service from 1979 to 1980 and a forester at Western Timber Services Inc. from 1978 to 1979. He is treasurer on the Forestry Educators Inc. Board of Directors. Wade is a member of the El Dorado County Resource Advisory Committee, the Amador-El Dorado Forest Forum, California Licensed Foresters Association, the Society of American Foresters and the California Native Plant Society.
Katie Delbar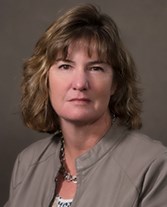 Range/Livestock Member, Expiration 1/15/2024

Katie Delbar, Potter Valley. Katie has been county executive director at the U.S. Department of Agriculture's Farm Service Agency for Humboldt and Del Norte Counties since 1998 and for Mendocino and Lake Counties since 1992. She was a program technician for the U.S. Department of Agriculture's Agricultural Stabilization and Conservation Service from 1989 to 1992. Delbar is president of the California Association of Farm Service Agency County Office Employees and a member of the Potter Valley Community Parks and Recreation Board of Directors and the Potter Valley Community Unified School District School Board.
Christopher Chase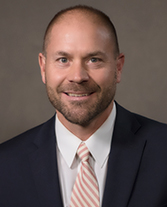 Forest Products, Expiration 1/15/2025

Christopher Chase, Mount Shasta. Chase has been timberland manager for the Michigan-California Timber Company and timber manager for its affiliate, Timber Products Company, since 2010. He has held several positions at Timber Products Company since 1997, including timber manager, log and fiber procurement manager, resource manager for the Michigan hardwood veneer and lumber division. Chase is a licensed professional forester. He earned a Bachelor of Science degree in Forestry from the University of Montana and a Master of Business Management degree from Southern Oregon University.
J. Lopez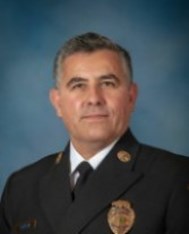 Public Member, Expiration 1/15/2025
Lopez, Pasadena. Served as a Forester and retired as Assistant Chief for the County of Los Angeles Fire Department Forestry Division.  His work involved forest management, urban forestry, forest nursery operations and reforestation, vegetation management, habitat management and restoration, defensible space, pre-fire engineering, and implementation of the forest and chaparral best management practices.  Mr. Lopez received a Bachelor of Science Degree in Agricultural-Forestry Engineering.  He is a Qualified Logistics Section Chief Type 2 and 3, and an Urban Search and Rescue (USAR) Team past member.  He responded as a member of the Burned Area Response (BAER)Team, Watershed Emergency Response Team (WERT), and as Remote Sensing Infrared Interpreter. Mr. Lopez also acted as Incident Command System (ICS) instructor for the United States Agency for International Development (USAID) and Office of Foreign Disaster Assistance (OFDA) for Latin America and the Caribbean.
He is a member of the California Fire Safe Council Board of Directors, University of California Agriculture and Natural Resources Fire Advisory Committee, F&A Federal Credit Union Supervisory Committee, Society of American Foresters, California Licensed Foresters Association, and California Urban Forests Council.  He has served on the Society of American Foresters National Board of Directors, chaired the Southern California Regional Area Safety Taskforce, co-chaired The Los Angeles County Weed Management Area and was a board member of the Theodore Payne Foundation.
He has also volunteered for the California Fire Science Consortium Advisory Board, FIREWISE USA, and various community organizations.
Elizabeth Forsburg Pardi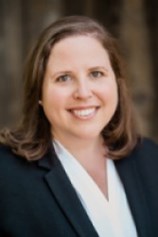 Public Member, Expiration 1/15/2025
Elizabeth Forsburg Pardi,  Davis. Forsburg Pardi has been Associate Director of Policy for The Nature Conservancy since 2011. She was a Graduate Student Researcher at the University of California, Berkeley from 2009 to 2011 and a Research Associate for the Congressional Budget Office in 2009. Forsburg Pardi was a Policy Associate for The Nature Conservancy from 2005 to 2009. She earned a Doctor of Philosophy degree in environmental science, policy, and management from the University of California, Berkeley.